Return to the Newsletter Archives
---

Greetings!
I can remember the first time I was contacted and inform that their word of prophecy had not come to pass. I asked them if they had the recorded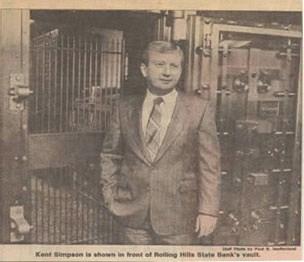 prophecy with them. The word was clear and even gave a time frame of when their word was to come to pass. As I listened to their word I was immediately take back to the meeting and I could feel and hear the overall experience of God speaking in me all over again with amazing clarity. Puzzled I could not find an answer to give the person. Immediately I began the quest for finding out what went wrong.
For days I sought God for an answer, assumptions were running rampant within my mind and I was losing sleep over the ordeal. Exhausted I stopped seeking and gave thought to throwing in the towel giving up the ministry all together. The very next day the Holy Spirit began to teach me about the ways of God in this matter. First of all God is not interested in making me look good for the sake of my own self edification. As a minister my life belongs totally to God and He will use me however He so desires. Thus I learned a new lesson from this experience; that God will use you as "His Fish Bait" sometimes to get what He wants. He even gives His word to the messenger knowing that the word will not come to pass, to humble the minister. Because we all know that before a haughty spirit is a great fall. Another reason I discovered; He may use His minister to prophesy a word to a person or nation knowing they will react to the word even though the word will not come to pass. Like we use reverse psychology to get our children to do what we want them to.
The biblical foundation for this term "Being His Fish Bait" comes from the book of Jonah beginning in the first chapter. To paraphrase, God had told Jonah to deliver His word of destruction that would come upon Nineveh and no would live through it. Well, Johan did not want to deliver this message; however, from the belly of a whale he was delivered. Jonah convinced by the fear of God to speak His word and the people flocked to hear the man that was spewed upon the beach out of the month of a big fish. Jonah delivered the word and the King of Nineveh ordered the entire Nation to fast and repent to Jonah's God. Then the Bible records that God relented and called off the destruction of Nineveh and the people lived another 400+ years. Jonah was very upset because God did not fulfill His word and God came to Jonah and basically said; "Are you upset with Me because I did not kill 120,000 people so you could be right?"
The bottom line is we do not know all the ways and thoughts of our God. I remind you, He is God and He can do whatever He so wills for He is God of ALL things in ALL situations.
Resolution to Exercise
by, Sister Ty Boye
"But reject profane and old wives' fables, and exercise yourself toward godliness. For bodily exercise profits a little, but godliness is profitable for all things, having promise of the life that now is and of that which is to come."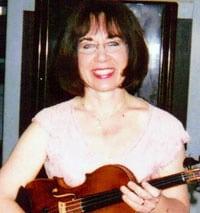 Recently I reread these verses and reflected on some of the moth-eaten sport-coated teachers whose interpretations turned me off in the past. "Exercising" toward "godliness" always seemed to involve a huge effort with many rules and regulations. I imagined that I could never measure up to their standard of being "godly", even with the most intense Godliness Gym membership. It was much easier to relate to bodily exercise, even if the profit was only temporal. At least fitness programs produced renewed zest for physical life. From the parade of churches I experienced in my youth, it seemed that the traditional exercise in "godliness" only made people dry and cold as a statue.
Later I understood that "godliness" comes from the Greek word, "eusebeia", which translates (EU) well + (SEBEIEA) reverence, describing a reverential awe that is directed "well", that is, toward the Lord. One good definition is: "Godliness is a right attitude and response to the Living God that manifests itself in a preoccupation from the heart with holy and sacred realities."(www.preceptaustin.com). As born again believers we know that it is not possible to achieve "godliness" by right choices and good behavior. We only have it when we ask the Life to dwell in us, when we continually ingest the spiritual milk of HIS Word, and when we are in submission to Him, empowered by and obeying His Holy Spirit.
So how do we exercise godliness? Ancient physical training did not involve suiting up in expensive gear while watching CNN from a high-tech treadmill. Bluntly, the meaning of the Greek word "GYMNASO" was to "train naked". Thus vs. 7-8 might read:
"Reject the false lessons of worldly wisdom and maturity, which have no ultimate value, strip away all pretences and hindrances, and occupy yourself with deep reverence for holy and sacred realities." In short, get absolutely real (honest and humble) and ask Him in and spend time with Him. The exciting part is that Paul assures us the benefit of this exercise is not just in the life to come, but also "in the life that now is." A good warm-up exercise to consider:
"And without controversy great is the mystery of godliness: God was manifested in the flesh…."
To Bless Our Ministers
To receive your prophecy in TEXT form by EMAIL contact Sister Ty Boye @ email: TEXTHISWORD@gmail.com
A love offering is NOT required but appreciated. To make an online offering CLICK HERE to bless GOD'S Prophetic Minister
You can also mail your offering to:
PMT
PO Box 774
Gainesville, Texas 76240
ATTN: Sister Ty Boye
100% of your offerings will go directly to Sister Ty.
Prophetic Ministries Tabernacle is a non-profit tax-exempted 501(c)3 Electronic Church. We operate as non-profit corporation with a group exemption status. To date we have 323 ordained ministers carrying PMT's ministerial licenses world wide.
What Happened?
by, Sandy Landry
People sometimes are confused when they receive a word and it never comes to pass, and years later they are told to let it go. What happened?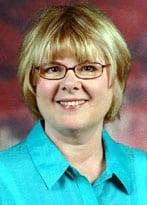 I think to answer your question, we can relate it to the analogy of the seed. If we regard a prophecy like a seed, let us think of your question in relation to a seed that never sprouted.
I planted a seed and it was supposed to produce a tree, but it never came up. Why?
It wasn't watered properly. It did not receive proper nutrients. It did not get proper sun. The things that might kill a seed in the ground are many.
It is possible there were attitudes and behaviors that were meant to be changed to see the word come to pass and they were not. While there are sometimes words that will come to pass regardless of what anyone does, at other times, there are conditions that must be met. Remember when God said to Israel that if they did this, He would do that? It is not as though it is hidden and impossible to understand and we have to guess what we are to do. We usually know what is required of us.
Is it possible your plant needed cross pollination to produce fruit?
I remember one time that my husband planted squash. He had the most beautiful plants grow and he took care of them famously, and yet they didn't produce squash. They needed to cross pollinate, and it didn't happen. We are not always able to "obey" for every person who might be involved. Think of Caleb and Joshua. They had a word that they could take their enemies, and they could have. They had faith for it. But because of the unbelief of others, it took forty years for them to get their promise. There are variables at times. That makes certain prophecies complicated. Sorry.
"Alive with Passion & Purpose" author, Sandy Landry – email: slandry@swbell.net
---
Comments and Testimonies
For the testimony of Jesus is the spirit of prophecy.      ~ Rev. 19:10b
Prophecy is the testimony that Jesus is not dead but Alive and Speaking to you and I.
Kent Simpson,
Prophetic Pastor
---
Dear Pastor, Friend and Prophet
My stepfather who was not expected to live and flown to the hospital with half a lung, bacterial infection, pneumonia, and in need of open heart surgery was too weak to operate on. Less than about two weeks later he is now home and gaining weight and doing remarkably well. Praise be to God.
I'm so thankful for all your prayers.
Patricia
---
Dear Kent,
Thank you for the prophetic word – it is definitely on time. Your prophetic accuracy and anointing is absolutely amazing and surely a blessing for many people.
Be blessed and have a wonderful Christmas!
Kind regards from Germany,
Florian
---

In HIS Service,
Kent Simpson, Prophetic Pastor
Prophetic Ministries Tabernacle
PO Box 774
Gainesville, Texas 76241
We appreciative any financial support you can share; Prophetic Ministries Tabernacle is very grateful for your gift.
Prophetic Ministry Tabernacle and Video Church Network is approved by the IRS as a 501(c) 3 Tax-Exempted Non-profit Corporation and is listed as a Digital Electronic Church and a Brick and Mortar Congregation.
For more prophetic media groups click here
---