Mission
We are building the Tabernacle of God one living stone after another.
Hundreds of new prophetic ministers are being raised up as the Holy Spirit skillfully directs the leadership of PMT where each chosen vessel fits in the Master's plan. The Holy Spirit has chosen a people who have been kicked to the curb by the very people they tried to serve. By the anointing and resurrection power of Jesus Christ, the Rock of our salvation, we are raising up Prophets for the next generation. There are thousands of prophetic people of God being sent our way who are now finding their place in His Kingdom.
The Holy Spirit is empowering this army of believers to march in the fullness of their calling; receiving the impartation of their spiritual gifts through prophecy and the laying on of hands. Commissioned and equipped these conveyors of The Vision of the Tabernacle are being sent as messengers of His divine plan for building a world-wide Prophetic Church; one living stone after another.(1 Peter 2:4-6 NKJV)

>
Welcome to PMT!

Are you searching for a Personal Counselor regarding your future? Your relationships? Your career? Your investments?
Do you have questions that need to be answered about the direction in your life? Do you know what the purpose of your life is?
Who have you consulted so far? What were their credentials? What or who was their source of information and power?
If your counselor's source of power is not the Holy Spirit then you have not yet experienced the Truth, for the ultimate Helper and Counselor is God, the Father, the Son and the Holy Spirit. You can learn to have an "ear to hear" Him.
Receiving God's guidance begins with acknowledging Jesus as your Lord and Savior. If you are uncertain about things then ask Jesus to come into you life and show Himself to you. God wants a personal relationship with you. He wants to guide you and comfort you as a loving and wise father. And all relationships begin by talking to and spending time with each other. As you get to know Him and let Him guide you in all things, you will begin the process of "hearing" Him.
---
Prophetic Ministries Tabernacle Mission Statement
Minister the Word of God
Conduct a religious worship service through various forms of ministry.
Promote and encourage, through the ministries of the organization cooperation with other organizations ministering within a community.
Spread the Word of the Gospel through seminars, radio and other forms of mass media for the purpose of educating the individual in the Word of God.
To conduct a local church by the direction of the Lord, Jesus Christ and under the leadership of the Holy Spirit in accordance with all of the provisions as set forth in the Holy Bible.
To establish new churches and establish, support missions and missionaries and organize and operate an association of churches.
To conduct a Christian school.
To do any and all things necessary to accomplish religious, charitable purposes within the meaning of Section 501(c) 3 of the Internal Revenue Code.
Prophet Kent Simpson

Kent Simpson is the pastor of Prophetic Ministries Today located in Gainesville, Texas. He is a former conservative bank president who gave up his lifestyle to follow God's calling to be His prophet. Prophet Kent has been hearing God for others since 1989 and has provided over 120,000 personal prophecy tapes to people all around the world. Believers, unbelievers, investors, business people, Norwegian parliament and the Pentagon are some of the people who have sought his counseling through the years.
If you have never experienced God speaking personally to you, you can learn about the gift of "hearing" God on this web site. If you want to be blessed and support this ministry with monetary gift, consider requesting a Personal Prophecy tape. Prophet Kent Simpson will seek the Lord on your behalf so that you may know God's will in your life.
Prophetic Ministries Today is devoted to the truth that God, Jesus, is not dead but alive and speaks if you have an ear to hear the Spirit. This web site is filled with prophetic teachings which will help you understand the process of "hearing" God for yourself. The Lord wants you to pray, hear, and obey Him because God is the only one who can truthfully lead you into a better life.
---
Statement of Faith From Bylaws of Prophetic Ministries Tabernacle
The Old and New Testament are the inspired, infallible and authoritative Word of God. In the Word, we find the revelation of God's eternal and unchanging will for men of all ages. It is the divine and final authority for the Christian life.
There is one God, the Creator of all things, who is infinitely perfect and eternally existent in three persons – Father, Son and Holy Spirit.
Jesus Christ is the union of God and man. He is True God and True Man, conceived of the Holy Spirit, and born of the virgin Mary. He lived a sinless life and died on the cross as a sacrifice for the sins of all men. He arose bodily from the dead, ascended into Heaven and is presently seated at the right hand of the Father as our High Priest and Advocate.
Man was created in the image of God but fell into sin, which resulted in his spiritual death or separation from God. Only through regeneration by the Holy Spirit can salvation and spiritual life be obtained. This process of regeneration called "born-again" in the Word, takes place through a combination of faith and confession. As a person makes the decision to believe in the death and resurrection of Jesus Christ, then confesses with his mouth the Lordship of Jesus in his life, a miracle of regeneration by the Holy Spirit takes place. A new Christian is born into the Kingdom of God – for him, old things are passed away and all things are new!
Water baptism and the Lord's Supper are ordinances to be observed by the church during the present age. They are not, however, to be confused with or regarded as a means of salvation. The shed blood of Jesus Christ and His resurrection provide the only grounds for justification and salvation.
The present day ministry of the Holy Spirit is to comfort and guide the believer with the final purpose of glorifying the Lord Jesus Christ in the earth. During this age, He indwells, guides, instructs and empowers the believer for Godly living and service. Every believer should be filled with the Holy Spirit.
Every born-again, spirit-filled believer should maintain a consistent prayer life in both praying with the understanding and praying in the Spirit.
The Universal Church is composed of all those who are born again. Through this new birth we are united together in the body of Christ. Jesus Christ is the Lord and Head of the church, and has provided leadership for the local church through the ministry gifts, which only He can give. Every local church has the right, under Christ, to decide and govern its own affairs.
There will be a bodily resurrection of the dead, of the believer to everlasting joy with the Lord and of the unbeliever to judgment and eternal punishment.
Friends of the Ministry

Dion Eison
Prophetic Minister & Ministrel
Minister Dion is also a School of Prophetic Knowledge graduate. And he completed The Internet Pastors Course taught by Prophet Kent Simpson by whom Minister Dion was ordained. They first met at a prophetic conference in 1995 at Maranatha Christian Center and have remained in contact since then.
Minster Dion currently ministers on various worship teams and in the prophetic at The Chicago Prayer Furnace; he is also one PMT's prophetic ministers.

Andy Frasure
The "Warrior" Prophet & Healer
From Boyhood to Marine to Missionary…
In 2009, after getting out of the Marine Corps, I received a word in February 2009 and after listening to it I remember thinking that it meant nothing to me, at the time I wasn't serving God and Christ was not my personal Savior.
Fast forward over 2 years and as I was packing up my things to attend the World Race, I discovered the word God had spoke to me through Kent in 2009. It was dead on.

David Haines, Minister
www.facebook.com/david.haines.315
It has been my pleasure to witness firsthand how God has used David in many different gifts of the Spirit. David is more than a minister, he is a friend to all who he meets and his smile is infectious. His wife Susan is a great psalmist and is not given near enough credit for the writing ability she has been blessed with.

Dr. Tim Henderson
Doctor Tim Henderson is loved by everyone who has had hands laid upon by him as Yahweh has used him to bring healing in the lives of thousands.
His practice and calling is a ministry and we all know it and support him in every way we can. He and his wife Renada are strong servants of the most high. Doctor Tim is also one of our ordained and licensed ministers.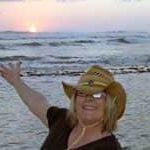 Sandy Landry
Author/Teacher
Sandy Landry has been a friend of mine for many years. She has helped me more than she will ever know, in ministry and in times of crisis. I cannot recall all the times Sandy has dropped everything to come help when called upon.
As an advisor for PMT and other ministries she remains humble and is not interested in receiving any grandstand promotions. Her heart's desire is for everyone to experience the truth about our God and His abundant love, for all mankind. She is a wonderful Wordsmith authoring priceless works of exocentric material. With great craft she can take the past and parallel you into the present day biblical methodology proving that Jesus is the same, yesterday, today and forevermore.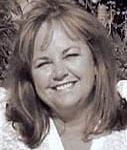 Jenny Little
Prophetic Writer
Jenny Little is one of my newest friends who has joined PMT and is receiving prophetic training in our latest mission. I am amazed at how God has ignited Jenny into a fire ball, branding new found revelation from my old teachings.
I consider Jenny as one sent to bear witness with what God has been revealing to me for the past 20+ years. As to say; through two or more witnesses every word will be established. I have been used as God's plow to break the hard ground preparing for Jenny and others to sow the seed of my controversial teachings. She will be one of many preaching and teaching these messages and reaping a great harvest from His Word for the times are ripe.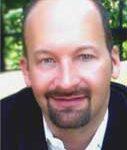 Jeremy Lopez
Prophetic Minister
Jeremy joined us in the early 90's to minister in the prophetic gifts and has been blessed to with the gift of prophecy. In fact he ministered to a few our children years ago and all he said has come to pass.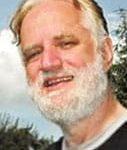 Eugene Olon
Minister of Healing
www.facebook.com/eugene.olon
Gene has a wonderful and powerful ministry of healing and I have joined him in prayer over many people as many were healed of stage 4 cancers and diabetes. He spends half of each year ministering overseas the other half you are blessed if you can find him ministering in someone's home in the US.
Gene is a man who is so caught up in the Holy Spirit is has very little recognition of his worldly surroundings not driving, losing his keys, laptop, wallet, he really needs a good woman who can steer him through life. He has never married too busy serving God but really needs a wife to help him.
Apostles Paul and Nancy Roberts
Wonderful servants of God who have tend to the needs of God's people around the world. The have worked very hard for the Kingdom of God and truly have many jewels stored in their crowns that await them in heaven.
Steve Shultz
Founder of Elijah List
I've known Kent Simpson as a prophet since 1991. He has spoken many times accurately into my life.
Many years ago, before anyone had heard of the Internet (including me and probably Kent) he prophesied that I would be connecting the prophets by computer. I had no idea how that would ever come to pass.
About two years later (having forgotten this word), I decided to begin to forward to a group of about 30 friends, some prophetic words I was receiving from others, over the Internet. The next thing I knew, and it wasn't my intention, I started receiving requests to subscribe to my list.
Now two years later, there are close to 3,000 on the list, with a huge number of prophets, prophetic ministries, pastors, and just a huge number of folks. THE ELIJAH LIST grew by about 25 new members a day. Do you think the Lord knew what He was doing, even when I didn't?
UPDATE: From Wikipedia, the free encyclopedia:
"The Elijah List is a non-denominational Christian prophetic website created by Steve Shultz in 1997 with 127,000 subscribers as of March 2006."
Kent Simpson, who founded PROPHETIC MINISTRIES TODAY, and SCHOOL OF THE PROPHETS. I've met Kent at one of his seminars in Dallas. He sounds just like a Texan, operates out of Fort Worth, Texas, and flies to a number of countries to speak and train others in the prophetic.
Kent Simpson and Pastor Gary Langley
Bishop Langley is my Pastor and has been with the Church of God of Prophecy most all his life. He and his wife Amy live in Hawaii where Gary oversees the work of the church in the Pacific Islands.
I try to visit my home church Reunion Church of Hawaii as often as possible, and you probably know why? It's HAWAII!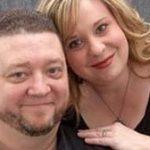 Jay and Melody Smith
I have known Jay and Melody for over 20 years and try to spend as much time as I can around them for they are so inspiring and fun to be with.
We have ministered together many times over the years and we enjoy meeting at IHOP after evening services and talk about old times. They are true friends to everyone they meet.

Cindy Hyde
The Healing Center
I have not known Cindy Hyde long but after ministering at her place, I felt as though I had known her for years. She has a great personality and truly loves the people of God.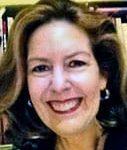 Jill Thrift
Author
Jill Thrift has been a Prophetic Partner with us since 1994. Recently, she has teamed up with PMT as one of our Prophetic Wordsmiths. Jill has a very special gifting for writing and her method depicts a new form of Mass Counseling. Through her journaling she shares eloquently her struggles as well has the counseling she has received directly from the Master via the Holy Spirit. I personally have been blessed by receiving from her writing. I believe you will find a tranquil impartation of healing through her words.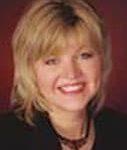 Lisa Walker
Faith Travels
I have known Lisa and her husband Steve for a number of years now and have found them to be true servants of our Lord.
Lisa's testimony can be heard from her video page on VideoChurch.org. You will be moved by the favor of God in their lives.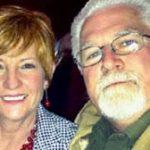 Pastors Bill and Teresa Campbell
www.facebook.com/teresa.campbell.944
Bill and Teresa Campbell have pastored New Life Church in Batson, Texas for over 25 years. I have know them for about half of that period of time. They have graciously asked me to ministry over the years so many times I feel my family is part of the congregation. They have been a huge blessing to me personally and professionally they are good friends to have in your heart.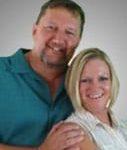 Robert and Lesa Corbell
Pastors of River of Life in Rusk, Texas
The Revivalist Magazine
Preached to the Corbell's congregation for the first time in early 1990's and then I did not have contact with them for a number of years. In June of 2011, my wife, Debbie and I drove a couple of hundred miles one Sunday to visit their ministry and receive prayer for healing. Debbie was prayed for by Lesa Corbell during that Sunday evening service and was healed of fibromyalgia and rheumatoid arthritis.