Return to the Newsletter Archives
---

Greetings!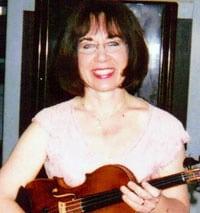 More Christians today than ever before are now being groomed by the Holy Spirit to carry the mantel of a prophet or a prophetic minister. Looking beyond what is said out of the months of worldly men and knowing by the Spirit what they are really going to do is a must for survival.
Walking in the Spirit
Walking in the prophetic is to have 20/20 insight into what is happening in the realm of the spiritual world. Being able to see ahead of what will ultimately occur in one's life is truly a gift from God. Knowing the thoughts of God is required in order to stay within His perfect will. All of these things will determine if you are truly walking in the prophetic. Our heavenly Father does not always lay down hard fast rules. Sometimes we find that what He wants us to do is not acceptable to the main stream of Christianity. But who are you going to please, man or God?
These things we also speak, not in words which man's wisdom teaches but which the Holy Spirit teaches, comparing spiritual things with spiritual. But the natural man does not receive the things of the Spirit of God, for they are foolishness to him; nor can he know them, because they are spiritually discerned. But he who is spiritual judges all things, yet he himself is rightly judged by no one. For "who has known the mind of the Lord that he may instruct Him?" But we have the mind of Christ.
1 Corinthians 2:13-16
Apostle Paul concludes that there are many Christians who are unable to discern what is from God. Many are still following after men rather than the Spirit of God. This is one of the reasons why God has begun to raise up His prophets for a time where we all need to know what is around the corner.
And I, brethren, could not speak to you as to spiritual people but as to carnal, as to babes in Christ. I fed you with milk and not with solid food; for until now you were not able to receive it, and even now you are still not able; for you are still carnal. For where there are envy, strife, and divisions among you, are you not carnal and behaving like mere men? For when one says, "I am of Paul," and another, "I am of Apollos," are you not carnal? 1 Corinthians 3:1-4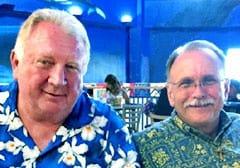 Kent Simpson, Prophetic Minister
Ty Boye
To Bless Our Ministers
To receive your prophecy in TEXT form by EMAIL contact Sister Ty Boye @ email: TEXTHISWORD@gmail.com
A love offering is NOT required but appreciated. To make an online offering CLICK HERE to bless GOD'S Prophetic Minister
You can also mail your offering to:
PMT
PO Box 774
Gainesville, Texas 76240
ATTN: Sister Ty Boye
What is a False Prophet?
Sandy Landry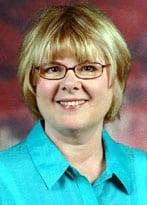 God spoke of false prophets in the Old Testament. They were prophets who pretended to be hearing God, but whose hearts were not His and to whom He had not spoken. They had personal agendas of being loved by the Kings because they served as "yes" men for whatever a ruler desired. They would advise the King or leaders to go to war or do this or that pretending they had heard God. Then a real prophet would be asked and he would condemn the false prophets. It hardly made the "real "prophet popular. A prophet who is required to speak what God says has to learn not to be concerned over his own popularity.
We should never condemn a New Testament prophet because a prophecy doesn't come to pass as a "False Prophet." Those are very harsh words and would be reserved for people like Jim Jones who led many people astray and caused great harm.
Comments and Testimonies
For the testimony of Jesus is the spirit of prophecy.      ~ Rev. 19:10b
Prophecy is the testimony that Jesus is not dead but Alive and Speaking to you and I.
Kent Simpson,
Prophetic Pastor
Dear Kent,
Thank you so much for the word that you sent. It was definitely on time and it seems like you were seeing things that were on the horizon as well, so it's definitely been a word of encouragement for the season that I'm in now. I thank you for your obedience to do what God has called you to do, it's a remarkable ministry. Also, the word for today was a onetime word for me. I'm in the middle of a storm myself. It's been interesting because though the weather is tough around me, God has been comforting me and keeping me at peace with everything that's going on. I know there are things that I could have done that would have been contrary to what God instructs us to do when storms come, but instead of choosing to do what I felt like doing I chose to do what would honor God. That word was really encouraging.
Thanks so much again. God bless you!
Lauren from Massachusetts
---
Dear Bro. Kent,
About 7 years ago you had a prophecy, a word on tape for my son that describes what his profession is now in amazing detail. Describing a civil engineer which is what he went on to be (but at the time he was only in high school). Anyway, our family appreciates your accuracy.
Mary Ann, from New Orleans, Louisiana
---
Dear Kent Simpson,
I received the prophecy two days ago. As my wife is presently in Korea, she has not heard it yet, but I have. It is one of the most precise prophesies I have ever received, and I am not sure my closest friends could tell me these things that you have. A deep, heartfelt Thank You for what you have done for us, and I will certainly recommend your ministry to those that come across my path.
Sincerely,
Jens, Norway
I Want to Be Your Prophetic Pastor
In the past I spent much of my time traveling to other countries, but ministering in distant places left me drained. I have decided to hang up my traveling shoes and focus upon those families who regularly support this ministry. It is time for me to develop a long term relationships with the people who have a real desire to learn more about what God is doing today.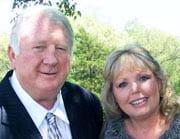 From 1989 to 1995 I ministered to over 250,000 people via prophecy tapes. I receive hundreds of prophecy requests each month and I will continue to send out personal prophecy tapes and CD's and Audio Emails to those who are seeking God.
In addition to the prophetic gift God has entrusted to me, the Lord has also directed me to become a Prophetic Pastor to those who will receive me. In this new capacity I can sow prophetic seeds into the lives of those who want to prosper with me. If you will allow me to be your Prophetic Pastor, I will commit to be there for you, and help you prosper in spiritual and financial health and wealth.
He who receives a prophet in the name of a prophet shall receive a prophet's reward. And he who receives a righteous man in the name of a righteous man shall receive a righteous man's reward. Matthew 10:41
Beloved, I pray that you may prosper in all things and be in health, just as your soul prospers.
3 John 2
In recent years, it has become almost impossible to reach me; my home telephone rings day and night. For this reason I have started the Family Partners who will have a direct line to my private phone. My private phone number allows Family Partners to reach me during times of trouble or when they are having difficulty finding God's will or when making tough decisions. When you call me, I will seek God's direction for you and help determine how God wants to meet your immediate needs.
Family Partner's
Receive Prophetic Counseling
Learning How to Know God's Will
Making Business Decisions
Working Out Family Problems
DVD of the Month Ministry Gift
2 Prophetic Teachings on CD
Prophetic Prayer & Counseling
Personal Training on How to Hear the Voice of God
Kent Simpson's Private Mobile Number
Prophetic Counseling & Personal Financial Freedom
Restoring Relationships
Forecasting Employment Options
Prophetic Prayer For All Needs
Guidance in Your Ministry
A Word of Knowledge
A Word of Wisdom
Prophesy Over Your Life
Solid Biblical Counseling
---


In HIS Service,
Kent Simpson, Prophetic Pastor
Prophetic Ministries Tabernacle
PO Box 774
Gainesville, Texas 76241
We appreciative any financial support you can share; Prophetic Ministries Tabernacle is very grateful for your gift.
Prophetic Ministry Tabernacle and Video Church Network is approved by the IRS as a 501(c) 3 Tax-Exempted Non-profit Corporation and is listed as a Digital Electronic Church and a Brick and Mortar Congregation.
For more prophetic media groups click here
---