Return to the Newsletter Archives
---

"…God has appointed these in the church: first apostles, second prophets, third teachers, after that miracles, then gifts of healings, helps, administrations, varieties of tongues."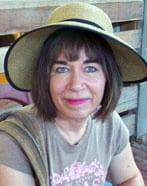 Where does it say in the Bible that these ministries and spiritual gifts were removed from the church?
One of the most difficult things to deal with when you are called to the office of a prophet is the rejection you receive from your brothers and sisters in Christ. When you are branded by God with this gift and calling, you not only struggle to be as accurate as possible delivering His Word but also struggle with others standing around judging you. This makes it doubly tough. There will be those who listen to your words to find something that, in their doctrine or opinion, is not of God so they can then tag you as a false prophet. It's difficult enough to be a Christian in a world that is rapidly turning into heathens without having your own kind wanting to stone you. However, things have loosened up a bit in a few Churches, and there are a few people who are curious enough to secretly cross their denominational boundaries and ask for a word from one of the many prophetic people in the world today. When I started in 1989, I felt all alone and there were a few pastors and lay ministers who wanted me punished for even thinking I was called to the office of a prophet. I admit in the earlier times it did sound very self-serving to call yourself a prophet of God. And let's face it; those who were known to call themselves a prophet of God were people like David Koresh, the Wacko prophet from Waco, Texas or Jim Jones, the Kool-Aid prophet, whom both led their followers to their ultimate death. Back then you could not help but feel as though God was playing some sick joke, placing the mantle of a prophet around your neck only to have good Christian folks wanting to hang you with it.
So you want to be a prophet? No wonder I became known as the Mail-Order Prophet; it seemed to be the safest way to do what God was calling me to do and still maintain some quality of life expectancy. It was brutal enough trying to break into the Churches and ministerial alliances around the country during those earlier times. For the first 3 years I was in the ministry, not once was I received in a local church; although, God had me ministering 6 days a week somewhere. We had a live Radio Program, and I prophesied live over radio as the lines were open for callers. People would set up meetings in their homes, bank buildings, hotel ball rooms and many other unorthodox places. I wondered how long it would be before I could minister in a church building.
"So they were offended at Him. But Jesus said to them, "A prophet is not without honor except in his own country and in his own house."
When I read this verse, I realized this is one of the promises of the Bible. Not many would want to claim this verse for themselves. However, if you are called of God to the office of a prophet, then it helps you understand why these things are happening to you. With this verse of scripture in mind, I began to ask God to send me outside of the area- which He did. The first place God opened up to me was Hawaii, and there I was received with open arms. The very first week I was on the Island of Oahu (population over 850,000); I was prophesying live over television. On the first day calls flooded the station, and the owners called the phone company to get a count of how many calls they missed in the 30 minutes I was on the air. There were 11 telephones in the television station and all were being answered, but according to the phone company we still missed 258 calls as the lines were all busy. From there God sent me to Norway with the same overwhelming acceptance that I had in Hawaii the month before. Then on to Sweden, England, Thailand, Denmark and many other countries all with open arms starving for the prophetic encounter, believing God could speak through a simple broken vessel such as me. For the next 2 ½ years, I was out of the country for three weeks of every month.
It just proves that the promises of God are real; however, you do not have the choice just to pick one out and claim it for yourself; it might not be the one He has for you.
(Subject to be continued for the next few weeks)
Ty Boye
To Bless Our Ministers
To receive your prophecy in TEXT form by EMAIL contact Sister Ty Boye @ email: TEXTHISWORD@gmail.com
A love offering is NOT required but appreciated. To make an online offering CLICK HERE to bless GOD'S Prophetic Minister
You can also mail your offering to:
PMT
PO Box 774
Gainesville, Texas 76240
ATTN: Sister Ty Boye
100% of your offerings will go directly to Sister Ty.
Prophetic Ministries Tabernacle is a non-profit tax-exempted 501(c)3 Electronic Church. We operate as non-profit corporation with a group exemption status. To date we have 323 ordained ministers carrying PMT's ministerial licenses world wide.
The Nature of God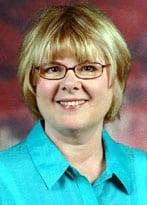 What we believe about God our father will play a part in how we receive and interpret the words which He speaks to us. When we understand what is true about His nature, it will change us for the good. Every time we discover that He is kind and loving and gentle, we become more of those things ourselves. We change into Him as we see Him, and likewise, when we are deceived about His nature and believe Him to be judgmental, harsh, and full of expectations that we be perfect, that is how we will treat others and interpret His words to us. Is your Father at peace and full of joy? Believing that He is, will cause you to reflect His very nature. We are not trying to "act" like Him. We must pray to see Him and know Him as He is, so that He may be revealed in us.
Comments and Testimonies
For the testimony of Jesus is the spirit of prophecy.      ~ Rev. 19:10b
Prophecy is the testimony that Jesus is not dead but Alive and Speaking to you and I.
Kent Simpson,
Prophetic Pastor
---
Dear Pastor Kent,
I just want you to know that you have truly blessed my heart and what a lifeline to receive the word of The Lord. It was the most accurate word I ever, ever received. God bless you and thank you so very much for the time you took to minister to me.
May Lord richly bless you and your ministry… Cheryl C
---
Prophet from God
I have received the Word of the Lord from you. It is spot on. It is truly reflecting of the struggles that I have been having regarding the ministry God has given to me, and how the breakthrough would come. I have been meeting with a few people, teaching them, and trying to impart to them what the Lord has put within me. The Holy Spirit revealed my thoughts to you, for indeed I have been longing to see the Word of the Lord come to life. Just shortly before I saw your prophecy the Lord revealed something to me very clearly about what the full message that I should teach his people should be – very clearly, as if this was not in the Word before. The Lord had put within me for a long time, and confirmed through prophecy, the issue of a teaching and bible training ministry. For this I thank God for the confirmation that came from you also. I just need clarity on another level. The problem I have been experiencing is that I am very busy, but my heart longs to do the things that God has placed in my heart. I have been in training for many years. The other calling of God for my life is on business. When will these things happen – what must I do to make them happen?
I stand ready to receive from God whatever He shows to you.
In His service
Pastor Joel
Believers' Fellowship Ministries
Kensington,
South Africa
I Want to Be Your Prophetic Pastor
In the past I spent much of my time traveling to other countries, but ministering in distant places left me drained. I have decided to hang up my traveling shoes and focus upon those families who regularly support this ministry. It is time for me to develop a long term relationships with the people who have a real desire to learn more about what God is doing today.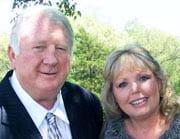 From 1989 to 1995 I ministered to over 250,000 people via prophecy tapes. I receive hundreds of prophecy requests each month and I will continue to send out personal prophecy tapes and CD's and Audio Emails to those who are seeking God.
In addition to the prophetic gift God has entrusted to me, the Lord has also directed me to become a Prophetic Pastor to those who will receive me. In this new capacity I can sow prophetic seeds into the lives of those who want to prosper with me. If you will allow me to be your Prophetic Pastor, I will commit to be there for you, and help you prosper in spiritual and financial health and wealth.
He who receives a prophet in the name of a prophet shall receive a prophet's reward. And he who receives a righteous man in the name of a righteous man shall receive a righteous man's reward. Matthew 10:41
Beloved, I pray that you may prosper in all things and be in health, just as your soul prospers.
3 John 2
In recent years, it has become almost impossible to reach me; my home telephone rings day and night. For this reason I have started the Family Partners who will have a direct line to my private phone. My private phone number allows Family Partners to reach me during times of trouble or when they are having difficulty finding God's will or when making tough decisions. When you call me, I will seek God's direction for you and help determine how God wants to meet your immediate needs.
Family Partner's
Receive Prophetic Counseling
Learning How to Know God's Will
Making Business Decisions
Working Out Family Problems
DVD of the Month Ministry Gift
2 Prophetic Teachings on CD
Prophetic Prayer & Counseling
Personal Training on How to Hear the Voice of God
Kent Simpson's Private Mobile Number
Prophetic Counseling & Personal Financial Freedom
Restoring Relationships
Forecasting Employment Options
Prophetic Prayer For All Needs
Guidance in Your Ministry
A Word of Knowledge
A Word of Wisdom
Prophesy Over Your Life
Solid Biblical Counseling
Become a Family Partner »


In HIS Service,
Kent Simpson, Prophetic Pastor
Prophetic Ministries Tabernacle
PO Box 774
Gainesville, Texas 76241
We appreciative any financial support you can share; Prophetic Ministries Tabernacle is very grateful for your gift.
Prophetic Ministry Tabernacle and Video Church Network is approved by the IRS as a 501(c) 3 Tax-Exempted Non-profit Corporation and is listed as a Digital Electronic Church and a Brick and Mortar Congregation.
For more prophetic media groups click here
---