Return to the Newsletter Archives
---

Finding Your Place with God
And the LORD went before them by day in a pillar of cloud to lead the way, and by night in a pillar of fire to give them light, so as to go by day and night.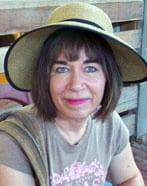 Everyone should have that one place they can go and talk to God. I have visited with many people and over the years I have heard of some pretty strange places where they have experienced God speaking to them. Your portal or pillar of fire where God sends down His word to you can be anywhere at any time, as He so desires. He is not required to be where you want Him. However, finding that place where you can meet Him at a certain time each day will greatly increase your chances of connectivity.
Allow me to clarify this constant misnomer. When I say "Hearing God" I do not necessarily mean hearing His audible voice. He may come to you with a vision, unction, thought, impression or any other way He so chooses to communicate to you.
About twenty years ago there was a book and teaching titled, "Can You Not Tarry for One Hour?" by Dr. Larry Lee. These teachings helped thousands of people learn how to pray and groomed them to become intercessors for God, which is the first step to learning how to hear His voice. The book and study material are based on the Lord's Prayer found in Luke 11:1-4. I had the wonderful experience of being a part of this ministry with Dr. Larry Lee, which really helped me gain a foothold into my journey and find my place with God.
Most everyone who has spent time with me has heard me saying at one time or another, "Guess what God said while I was in the bathroom." Yes, it is embarrassing, and the first time He spoke to me while in the powder room I felt like Adam, naked in the garden. For a split second I tried to hide myself; nowadays these encounters are as normal as breathing. This doesn't happen every time I visit the men's room, but He has spoken to me there on more than one occasion. There are those times I need to spend a few hours with Him and discuss lengthy and complicated problems. The little boy's room is really not the place to spend that much time seeking God. For the longer dissertations I crank up the old Zero Radius Lawn mower. We live on a 2 acre lot, and it can take a couple of hours of mowing to get it all done. While riding with the roar of the engine behind me, I mindlessly go around in a square circle; there I can get lost in His Pillar of Fire. Many times I have retreated to the mowing process to get answers on how to deal with all sorts of situations. It always amazes me how much I enjoy those times with Him. I am not proposing, however, that if someone comes to you wanting to find God that you should tell them to go mow their lawn rather than telling them to go to Church.
Hopefully, you have already found your place where you hear God, but you may need some confirmation. Is it Him? Do you have the proper understanding? You know it is not enough to hear Him you must know what He means. In part, this is one of the duties with which I am commissioned to help you. If you have not found your place where you go to hear Him, then I can help you discover where He has been waiting to communicate with you. The fact is He has always been there wherever your "there" is; waiting for you to stop and talk awhile. Consider becoming a Family Partner and let's start the journey. Jesus is our "rock'en" awesome King and He is waiting for YOU.
Ty Boye
To Bless Our Ministers
To receive your prophecy in TEXT form by EMAIL contact Sister Ty Boye @ email: TEXTHISWORD@gmail.com
A love offering is NOT required but appreciated. To make an online offering CLICK HERE to bless GOD'S Prophetic Minister
You can also mail your offering to:
PMT
PO Box 774
Gainesville, Texas 76240
ATTN: Sister Ty Boye
100% of your offerings will go directly to Sister Ty.
Prophetic Ministries Tabernacle is a non-profit tax-exempted 501(c)3 Electronic Church. We operate as non-profit corporation with a group exemption status. To date we have 323 ordained ministers carrying PMT's ministerial licenses world wide.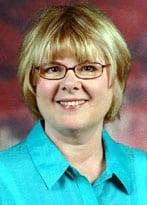 Sometimes a Prophecy Can Feel Like a Hand Grenade
Sometimes a prophecy can feel at first like a hand grenade. No matter how carefully the prophet speaks to us, it can make us feel vulnerable, exposed, invaded, shattered, and a bit undone. The "undone" is the good part. Often we have built (and the enemy has helped us) a stronghold of lies that keep us bound, or a false belief system, or at the least, we have become confused. How then does God move us from a false place into the truth. He kindly throws a hand grenade, in love. He confronts us and convicts us, and if we feel condemned, exposed, and upset, we are working on the shift from a false place to a true one. He does not condemn us, and when we feel condemned, it is our own emotions trying to catch up to the truth.
It is sometimes our own embarrassment that we "should have known better," or a squeal of pain that we have been doing what we believed was our "best," and it wasn't His best. All of it is paid for by His blood, and when we get through our emotions and our minds trying to catch up to the spirit, we will be all right. We will be better than "all right."
Comments and Testimonies
For the testimony of Jesus is the spirit of prophecy.      ~ Rev. 19:10b
Prophecy is the testimony that Jesus is not dead but Alive and Speaking to you and I.
Kent Simpson,
Prophetic Pastor
---
Hello Kent,
Thank you so very much for hearing God for me. I had been wondering if I was to help in any way expose what that attorney had done or anything about the man who bought the 4 acre lot. It confirms that I should not get involved in any way about any of it. It gives me peace to know about what I should ask, so I'm going to tell people that I will sell for $10,000 an acre. The man who bought the 4 acre lot told me to send him a price that I would take; he had offered 20,000 which I said I wouldn't take.
This lot is the one that I know God gave me beyond a shadow of a doubt and what you said about God keeping the land in my name until we really need it is confirming too. God has already used the land twice for financial miracles for us right when we needed it the most. Only this time I plan to go ahead and sell before we get in that condition.
Thank you for this word, it has helped me so much.
Lisa from Georgia
---
Wow! Kent,
Both those prophecies are powerful! I am so excited. Regarding Austin, I was thinking several weeks ago that he should try pharmaceutical sales; Amazing. And with regards to Andy, I have told him several times that he should run for political office someday. I even told him that He could be President someday and of course he just laughs. He currently has his application in to get the congressional internship program when he gets back from Afghanistan. He had two Generals and a congressman write letters of recommendations for him. When you stated that the people will go to the poles and vote for him; only God knew that.
Kent, I thank you so much. I thank God for your ability and willingness to do these things for us.
Jenny in North Carolina
Read more Testimonials »
---
I Want to Be Your Prophetic Pastor
In the past I spent much of my time traveling to other countries, but ministering in distant places left me drained. I have decided to hang up my traveling shoes and focus upon those families who regularly support this ministry. It is time for me to develop a long term relationships with the people who have a real desire to learn more about what God is doing today.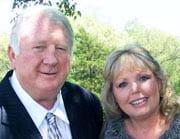 From 1989 to 1995 I ministered to over 250,000 people via prophecy tapes. I receive hundreds of prophecy requests each month and I will continue to send out personal prophecy tapes and CD's and Audio Emails to those who are seeking God.
In addition to the prophetic gift God has entrusted to me, the Lord has also directed me to become a Prophetic Pastor to those who will receive me. In this new capacity I can sow prophetic seeds into the lives of those who want to prosper with me. If you will allow me to be your Prophetic Pastor, I will commit to be there for you, and help you prosper in spiritual and financial health and wealth.
He who receives a prophet in the name of a prophet shall receive a prophet's reward. And he who receives a righteous man in the name of a righteous man shall receive a righteous man's reward. Matthew 10:41
Beloved, I pray that you may prosper in all things and be in health, just as your soul prospers.
In recent years, it has become almost impossible to reach me; my home telephone rings day and night. For this reason I have started the Family Partners who will have a direct line to my private phone. My private phone number allows Family Partners to reach me during times of trouble or when they are having difficulty finding God's will or when making tough decisions. When you call me, I will seek God's direction for you and help determine how God wants to meet your immediate needs.
Family Partner's
Receive Prophetic Counseling
Learning How to Know God's Will
Making Business Decisions
Working Out Family Problems
DVD of the Month Ministry Gift
2 Prophetic Teachings on CD
Prophetic Prayer & Counseling
Personal Training on How to Hear the Voice of God
Kent Simpson's Private Mobile Number
Prophetic Counseling & Personal Financial Freedom
Restoring Relationships
Forecasting Employment Options
Prophetic Prayer For All Needs
Guidance in Your Ministry
A Word of Knowledge
A Word of Wisdom
Prophesy Over Your Life
Solid Biblical Counseling
---


In HIS Service,
Kent Simpson, Prophetic Pastor
Prophetic Ministries Tabernacle
PO Box 774
Gainesville, Texas 76241
We appreciative any financial support you can share; Prophetic Ministries Tabernacle is very grateful for your gift.
Prophetic Ministry Tabernacle and Video Church Network is approved by the IRS as a 501(c) 3 Tax-Exempted Non-profit Corporation and is listed as a Digital Electronic Church and a Brick and Mortar Congregation.
For more prophetic media groups click here
---