Return to the Newsletter Archives
---

A Prophetic Journey to Remember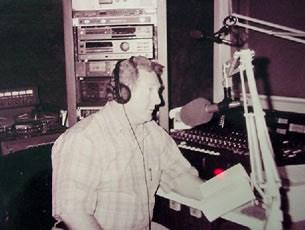 I was just getting started and being excited about ministering to as many people as I possibly could, I began to contact church leaders asking if I could preach and prophesy to the congregation. I learned very quickly, however, that I was considered a kook and was NOT received with open arms. In fact, during one visit, one pastor blocked the doorway with his Bible under his arm. When I gave him my pitch, he interrupted me and piously asked, "So you think you can hear God?" I responded that I could, and then he opened his Bible and told me that only way we can hear God is by reading the Bible. Then the Holy Spirit said, "Ask him if he is called to preach." So I asked, and the man replied with his chin out and his Bible tucked tightly under his arm said, YES, God Bless, Amen." Then the Holy Spirit said, "Ask him where his name is in the Bible." I did, and, immediately the pastor stepped back and slammed the door in my face.
It became very obvious that 1991 was NOT going to be the year I would be preaching and prophesying in churches. Knowing I had to use the gift or lose it was putting added pressure on me, and I did not know where I was to go. I was sending out maybe a hundred or so prophesies by mail each month, but that was not enough. I wanted to tell people about this gift and how it had changed my life. I knew I had to prophesy to more people. This new relationship with our heavenly Father was so powerful, and He was teaching me so much I was becoming spiritually obese. The pressure was too much; something had to give. As I cried out to God, He began dropping little hints about what I was to do next.
My breakthrough finally came with one phone call from a local radio station. They had called after seeing my ad in Charisma Magazine. Excited and ready to get started, I was caught off guard when they began to ask me what I would be doing on this new radio program. Learning from the recent experience I had calling on church leaders I knew not to tell them everything. So I just told them I was going to be praying live with callers and teaching on seeking God. After signing their contract for a thirty minute program each Saturday morning at nine o'clock we were off and running. Each Saturday morning Andrea and I would run by and pick up Wes, who is her brother and my best friend, and drive straight to our favorite McDonald's. There we would plan out the message and prepare for the live program then head out for downtown Dallas, where the radio station would be streaming the program over large areas of Texas and Oklahoma.
Each Saturday was a different experience, and we quickly became the talk around the station. As callers waited on the line, Andrea would collect their name and address. Then the radio engineer would hold up a sheet of paper that showed the caller's name and what line they were on. In the soundproof room, Wes would pray as I preached and prophesied over each caller. At the end of the program the radio engineer would give me a tape of the program. When we returned home we would send a copy to each caller with their prophetic word including the morning's message.
After a year of being in Charisma Magazine and preaching and prophesying live over radio I was holding services six days a week. We were welcome everywhere but no one would allow us to minister in their church building. From Senior Citizen Halls to Fort Worth's Cowtown Hotel, the sleaziest hotel in town where prostitutes and drug lords rented rooms by the month, we praised God, preached His Word and prophesied. We had gathered a following from all over the Metroplex through the radio program. At times people would come to the station and wait for us in the parking lot, wanting a word from God. Folks were hungry to hear His Word and wanted to know more about what He was teaching me about hearing Him and following His Spirit.
As the message about the prophetic ministry continued to be broadcast we began helping others use the gift of prophecy that God had birthed within them. From the radio program we announced that God wanted us to bust out of this place taking His grace. Calls began to flood the radio station people everywhere were wanting…(to be continued next Saturday)
Sandy's on Vacation; However… in one of Sandy's books,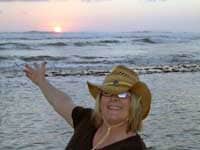 Alive With Passion and Purpose
I (Kent) could not help but find rich humor in how she dedicated her book. It reads as:
To My Mother
Who taught me nursery rhymes before I was two and bought me an unforgettable set of historical biographies when I was seven.
She had my first poem published in the church bulletin when I was seven. Then, waited patiently all my life for me to write something else.
Comments and Testimonies
For the testimony of Jesus is the spirit of prophecy.      ~ Rev. 19:10b
Prophecy is the testimony that Jesus is not dead but Alive and Speaking to you and I.
Kent Simpson,
Prophetic Pastor
Dear Kent,
I would like to thank you so much for this word from God. He knows exactly what I needed to hear. I am very grateful to you for your prophetic ministry.
Many prayers and best wishes,
Vicki
---
Prophet Kent
Thank you so much for the prophetic word.
What is funny is a couple years ago I started a web site called, "So Be It Prophetic ministry" Prophet Psalmist.
I no longer have the web site. But I was offering the same service as you do. A prophetic recording with a song in the spirit prophecy psalming.
I am not doing this ministry at this time circumstances in my life through my life in circles and I am just getting back to stability in the lord and in myself. And I do a lot of the in tongues then in English mostly in the singing. Thank you very much
God richly bless you
Shirley Wardlaw
Prophet psalmist
Read more Testimonials »
---
I Want to Be Your Prophetic Pastor
In the past I spent much of my time traveling to other countries, but ministering in distant places left me drained. I have decided to hang up my traveling shoes and focus upon those families who regularly support this ministry. It is time for me to develop a long term relationships with the people who have a real desire to learn more about what God is doing today.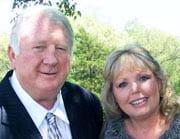 From 1989 to 1995 I ministered to over 250,000 people via prophecy tapes. I receive hundreds of prophecy requests each month and I will continue to send out personal prophecy tapes and CD's and Audio Emails to those who are seeking God.
In addition to the prophetic gift God has entrusted to me, the Lord has also directed me to become a Prophetic Pastor to those who will receive me. In this new capacity I can sow prophetic seeds into the lives of those who want to prosper with me. If you will allow me to be your Prophetic Pastor, I will commit to be there for you, and help you prosper in spiritual and financial health and wealth.
He who receives a prophet in the name of a prophet shall receive a prophet's reward. And he who receives a righteous man in the name of a righteous man shall receive a righteous man's reward. Matthew 10:41
Beloved, I pray that you may prosper in all things and be in health, just as your soul prospers.
3 John 2
In recent years, it has become almost impossible to reach me; my home telephone rings day and night. For this reason I have started the Family Partners who will have a direct line to my private phone. My private phone number allows Family Partners to reach me during times of trouble or when they are having difficulty finding God's will or when making tough decisions. When you call me, I will seek God's direction for you and help determine how God wants to meet your immediate needs.
Family Partner's
Receive Prophetic Counseling
Learning How to Know God's Will
Making Business Decisions
Working Out Family Problems
DVD of the Month Ministry Gift
2 Prophetic Teachings on CD
Prophetic Prayer & Counseling
Personal Training on How to Hear the Voice of God
Kent Simpson's Private Mobile Number
Prophetic Counseling & Personal Financial Freedom
Restoring Relationships
Forecasting Employment Options
Prophetic Prayer For All Needs
Guidance in Your Ministry
A Word of Knowledge
A Word of Wisdom
Prophesy Over Your Life
Solid Biblical Counseling
To Bless Our Ministers
To receive your prophecy in TEXT form by EMAIL contact Sister Ty Boye @ email: TEXTHISWORD@gmail.com
A love offering is NOT required but appreciated. To make an online offering CLICK HERE to bless GOD'S Prophetic Minister
You can also mail your offering to:
PMT
PO Box 774
Gainesville, Texas 76240
ATTN: Sister Ty Boye
100% of your offerings will go directly to Sister Ty.
---


In HIS Service,
Kent Simpson, Prophetic Pastor
Prophetic Ministries Tabernacle
PO Box 774
Gainesville, Texas 76241
We appreciative any financial support you can share; Prophetic Ministries Tabernacle is very grateful for your gift.
Prophetic Ministry Tabernacle and Video Church Network is approved by the IRS as a 501(c) 3 Tax-Exempted Non-profit Corporation and is listed as a Digital Electronic Church and a Brick and Mortar Congregation.
For more prophetic media groups click here
---