Return to the Newsletter Archives
---

Jill's Journal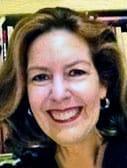 "God chose the foolish things of the world to shame the wise; God chose the weak things of the world to shame the strong" (1 Corinthians 1:27). As I look back six years ago, I see better how He used an awful trial that lasted nineteen months. I was fair game to my new condo neighbors who sadly had become experts in getting their way by bullying, threats, and intimidation. Although in the past I had been vulnerable to manipulation by such tactics, I have had many tests designed to renew my mind and strengthen my spirit so that I can stand erect in Christ. The couple that purchased the condo next door to me in 2006 quickly saw my gentleness welcoming them, and thought me an easy pushover.
What really bothered them is still a mystery to me, but they claimed that the water in my fountain was so loud that it posed a serious nuisance to them on the other side of the wall. The fountain had run for 24 years without a single complaint, and those of us who listened from inside the neighbors' living room could hear nothing except a faint trickle when our ears were right up against the wall. Giving them the benefit of the doubt, I worked with three fountain experts and our groundskeeper to reduce and muffle the sound. The new neighbors were unwilling to take any measures on their side to resolve their own complaint, choosing instead to leave nasty phone messages saying it was my "problem" and that I need to "fix it." Yet I had run out of ideas and consultants, and all attempts at friendship were simply ignored.
I was praying for them all along, but intercession intensified when I was delivered a suit, claiming $200 a day in damages for 9 months, and setting an injunction hearing to silence the fountain. The allegation was that I had violated the bylaws of our Condo Association. Although the Association reassured me that I had not, they did not want to stand with me and use their insurance because the premium would go up. That forced me to hire an attorney to represent me by myself. After reviewing the Association's insurance, my attorney advised me that the Association was legally obligated to take the case. I could have forced them, but was I going to sue my own neighbors! At the injunction hearing, the new neighbors lied and their attorney threatened our groundskeeper, who got frightened and also lied. Two years earlier this same attorney had represented two strippers who sued the city of San Antonio for the city's regulation of topless bars. However, miraculously the judge ruled I could operate it until trial.
On the day of the suit the Lord gave me Psalm 37. The opening verses capture the essence of the message:
Do not fret because of those who are evil or be envious of those who do wrong;
For like the grass they will soon wither, like green plants they will soon die away.
Trust in the Lord and do good; dwell in the land and enjoy safe pasture.
Take delight in the Lord, and he will give you the desires of your heart.
Commit your way to the Lord; trust in him and he will do this:
He will make your righteous reward shine like the dawn, your vindication like the noonday sun.
Be still before the Lord and wait patiently for him; do not fret when people succeed in their ways, when they carry out their wicked schemes.
Refrain from anger and turn from wrath; do not fret-it leads only to evil.
For those who are evil will be destroyed, but those who hope in the Lord will inherit the land.
A little while, and the wicked will be no more; though you look for them, they will not be found.
But the meek will inherit the land and enjoy peace and prosperity.
Little did I realize how true these prophetic words would be. Through the following months I read and reread the Psalm, finding direction, affirmation for the position of my heart, and reassurance of the outcome against all apparent odds. My neighbors were embittered and seemed to thrive on perpetrating evil schemes and underhanded ways. They knew I would not respond in kind and were so sure of their victory. They were determined to do whatever it took to win their battle.
My battle was loving them and keeping my heart free of fear and hatred. I was harassed continuously with 5 AM phone calls, sirens directed into my courtyard, and vandalism during the night to the fountain and to landscaping. While the condos were in a secured community, there was no way to fully protect ourselves from one another from within. They always operated during the cover of night, and I never knew what I would wake up to find. In one of many journal entries during these months I wrote, "If I struggle loving those who hurt me, it's because I do not yet have a deep enough revelation of how much I have hurt God and of the mercy, grace, and love He has shown me." This was a humbling and sobering thought.
Many times, in the early morning or at dusk, I would go out in my courtyard and stand in front of the fountain with my arms extended toward my neighbors just blessing them and declaring God's words over their lives. Each time I did I saw the lion over the fountain, and the water running from his mouth. How could I not think of the Lion of the Tribe of Judah, and of the One who is the "Fountain of Living Waters?" (Jeremiah 2:13) How would He bring an end to this nightmare?
As the new year began, I drove my myself to a Christian prophetic conference in Denton, Texas called "Starting the Year Off Right." It was wonderful to be immersed in worship, to be refreshed, and to be strengthened in faith. The day after I returned home to San Antonio, I received a legal notice that my neighbors had dropped their suit. There was never any explanation or acknowledgement from them. In fact, when I would run into them getting our mail, they would not look at me or speak to me. The day after their suit was dropped another condo neighbor, a real estate agent, informed me that my neighbors had listed their condo for sale. Nineteen months after they purchased, they sold their unit for a good financial profit. But they had lost so much more.
The Lord vindicated me as He had promised. Every detail of Psalm 37 had come to pass, just as He said. "A little while, and the wicked will be no more; though you look for them, they will not be found. But the meek will inherit the land and enjoy peace and prosperity" (Ps 37:10-11).
Jill Thrift
---


In HIS Service,
Kent Simpson, Prophetic Pastor
Prophetic Ministries Tabernacle
PO Box 774
Gainesville, Texas 76241
We appreciative any financial support you can share; Prophetic Ministries Tabernacle is very grateful for your gift.
Prophetic Ministry Tabernacle and Video Church Network is approved by the IRS as a 501(c) 3 Tax-Exempted Non-profit Corporation and is listed as a Digital Electronic Church and a Brick and Mortar Congregation.
For more prophetic media groups click here
---