Return to the Newsletter Archives
---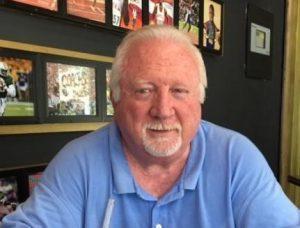 The word "rapture" was not in the first century bible. Paul mentioned being "caught up together in the clouds", and because men throughout history didn't understand what he was referring to, they made up something new to explain it and/or use for their own agendas.
Rapture was a Latin word that we transliterated (made a new word of out) to create this new belief. The Greek word Paul used was "harpazo", which meant to seize, carry off by force; to claim for one's self eagerly; to snatch out or away. (Strong's # 726.) This word was used 13 times in the New Testament, and they didn't have to do with a mass departure of Christians' bodies into the sky.
Here are just three:
Matt 11:12 "And from the days of John the Baptist until now the kingdom of heaven suffers violence, and the violent take it (HARPAZO) by force."
John 10:28-29 "And I give them eternal life, and they shall never perish; neither shall anyone snatch (HARPAZO) them out of My hand. My Father, who has given them to Me, is greater than all; and no one is able to snatch (HARPAZO) them out of My Father's hand."
What do We know about Revelation?
The Book of Revelation has been a mystery to most all of us. However, in the past few decades our Lord Jesus has begun to unravel the prophesies written in this end times message. Through the study of Church history everyone will now be able interpret and understand this book that has left many losing their minds searching for its hidden truth.

For more prophetic media groups click here
---