Return to the Newsletter Archives
---
What is Truth?

When interrogating Jesus, Pilot asked the question of Him,

"What Is Truth?" He then went out and told the Jews that he found no fault in him. Soon after, Jesus was crucified, buried, and raised from death in glory. Two thousand years later, that same question till reverberates.

We are more equipped to answer that question concerning truth than Pilot was because Jesus kept a promise made to his disciples in John 14:16-17, "And I will pray the Father, and He will give you another Helper, that He may abide with you forever – the Spirit of truth, whom the world cannot receive, because it neither sees Him nor knows Him; but you know Him, for He dwells with you and will be in you."

We are assuredly living in this age of the Comforter – even after two millennia – because Jesus said, "He may abide with you forever". This is the very reason we still worship Jesus today after so many years after his death, which was seemingly one of many during the time in which he lived, for the crime of sedition. Crucifixion was generally reserved for these crimes, and all the condemned had signs placed announcing the reason for their execution. Jesus's sign indicated he thought himself to be the king of the Jews, while many only mocked him as such, according to John 1:11. "He came to His own, and His own did not receive Him."

The point is, there were many would-be messiahs around the time of Christ. Why do we remember and revere only him? It is well-nigh impossible that Jesus is making such a stir after all this time and yet millions around the world are devoted to him.

This is explained in John 15:26, "But when the Helper comes, whom I shall send to you from the Father, the Spirit of truth who proceeds from the Father, He will testify of Me."

The comforter that Jesus prayed for the Father to send is keeping the name of Jesus alive in the hearts and minds of men today. The Spirit of truth testifies of Jesus. That is why when the gospel of Christ is preached, hearts are changed even today because the Holy Spirit bears witness with the human spirit that Jesus is the Lord of Lords. Without the Spirit of truth, we would all remain hopelessly lost in sin.

In chapter 16:13, John says, "However when He, the Spirit of truth, has come, He will guide you into all truth; for He will not speak on His own authority, but whatever He hears He will speak; and He will tell you things to come."

This verse confirms that as long as we have the Holy Spirit of truth (forever), we will be able to rely on "all truth" and knowing "things to come." Thus we can be certain that gifts of the Spirit still operate. Words of knowledge, words of wisdom, and prophecy are alluded to in this verse.

In John 17:17, Jesus said, "Sanctify them by your truth: your word is truth." The word translated "word" in this verse is "logos". It means something said; or to speak intelligently. The Holy Spirit is now and forever speaking the word of truth of our Father in heaven.

Let us rejoice in the assurance given to us in 2 Thessalonians 2:13, "But we are bound to give thanks to God always for you, brethren beloved by the Lord, because God from the beginning chose you for salvation through sanctification by the Spirit and belief in the truth." Bless the risen Lord for sending the Holy Spirit to abide with, and even in us. The Holy Spirit always brings forth the truth.

The reality of the Holy Spirit in our lives is such that we don't even need any other to teach us. This is stated in 1 John 2:27, "But the anointing which you have received from Him abides in you, and you do not need that anyone teach you; but as the same anointing teaches you concerning all things, and is true, and is not a lie, and just as it has taught you, you will abide in Him." Anointing means endowment of the Holy Spirit. It is by the Holy Spirit that we are led, learn, and live. Without Him we perish.

In answer to the age-old question, "What is truth?" – I believe the Bible says it best in 1 John 5:6 – "This is he that came by water and blood, even Jesus Christ; not by water only, but by water and blood. And it is the Spirit that bears witness, because the Spirit is truth."

Gentle reader, know this above all things: The Spirit is truth! By this we know that water is only water unless God says it is wine. And that poison will harm you unless God says it won't. And even that a terminal illness will kill you unless God says you are healed.

Even the laws of science acquiesce to the Spirit of truth. In short, whatever the Holy Spirit tells you is the truth. But how will you know if you don't hear? This is why we continue to stress the importance of praying, hearing, and obeying.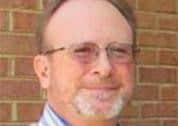 Written by Wes Arnold, PMT Elder
For more prophetic media groups click here
---