Return to the Newsletter Archives
---
'Recap from October 25, 2020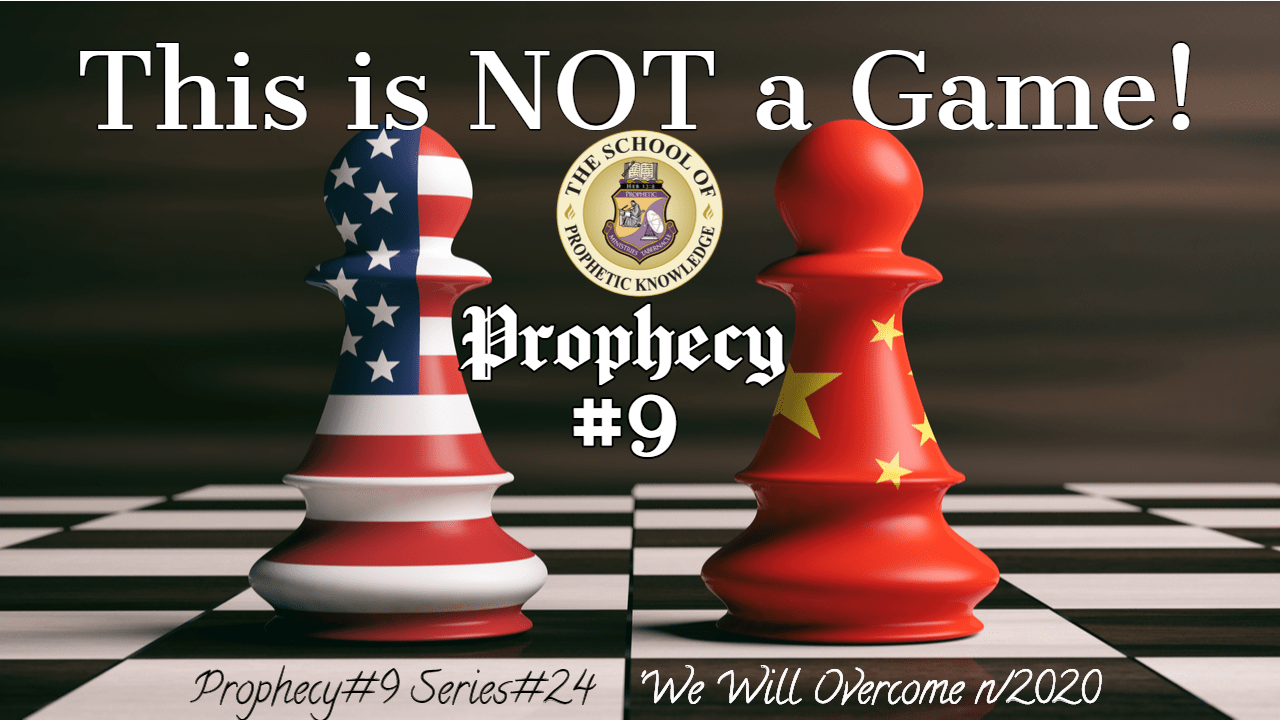 This is Not a Game!
Prophecy #9
Recorded: October 25, 2020
Our Lord is asking, "WHO IS TESTING THE TEST KITS?
          "The Dragon is laughing with the Far Left as they gayfully howl out loud saying, "It's Right In Their Noses!"
          "My Sheep, do not follow them they are leading you astray!"
"Can you not see that they control where the COVID goes?" "They simply send out Tainted Test Kits like throwing lit matches into dry grass!"
Our Lord Jesus is asking, "Do you trust everyone but ME?"
"I AM, Your Shepard and I am telling you to turn away. DO NOT fear them, Hear Me, and Obey and the COVID will go away!"   more info- https://www.purplelionproject.com/post/all-about-the-swab
#21 Apostolic Mandate
'Working w/Angels'
Series#26 'Thy Will be Done in 2021.'
Recorded: August 1, 2021
As a child did you play like your shadow was your best friend? Well, I did. My parents moved a lot usually at the very end of the school year so I had to spend most of my summers by myself. So, me and my shadow would travel the neighborhood walking, biking, and skating.
When I became an adult, my shadow was replaced with an Angel of the Lord. And at times there were many Angels with me especially when I was ministering. Ministering does not require you to have a crowd or pulpit to Work with Angels. Although, having an open mind and a caring heart is required in order to Work with Angels.
Soon, you too will be Appointed an Angel of the Lord who will do more for you than your shadow ever could. Angels are helpful in ways that you would never think. Showing up when you are totally unaware. Even at times taking on the form of a man.
It is Written:
"Now the Two Angels came to Sodom in the evening, and Lot was sitting in the gate of Sodom. When Lot saw them, he rose to meet them, and he bowed himself with his face toward the ground. And he said, "Here now, my lords, please turn in to your servant's house and spend the night, and wash your feet; then you may rise early and go on your way." And they said, "No, but we will spend the night in the open square." But Lot insisted strongly; so, they turned in to him and entered his house. Then he made them a feast, and baked unleavened bread, and they ate." (Genesis 19:1-3 NKJV).
#21 Apostolic Mandate
'Working w/Angels'
Series#26 'Thy Will be Done in 2021.'
Recorded: August 1, 2021
This week is the start of calling down Fire from Heaven. This Fire we are talking about is not the Anointing of G3D but rather His Wrath. This method of Working with Angels is not seen or experienced often. For this reason, we will need to learn quickly what our part is in this massive undertaking.
Most Christians will not believe this is G3D's Way; however, if they study the Holy Scriptures, they would see that G3D is a True Father. A Father that does not Coddle His Enemies nor is Passive when Protecting His Children.
I Declare & Decree; I will cry out the Name of Jesus when needed.
I Declare & Decree; I will ask G3D to send His Angels to deliver Justice and Remove the Ungodly Works of the Worldly.
I Declare & Decree; As a Prophetic Sign I will Anoint my Feet with Oil to release the full Power of G3D's Fire & Brimstone.
It is Written:
"And they said, "Stand back!" Then they (the Sodomites) said, "This one came in to stay here, and he (the Angel) keeps acting as a judge; now we will deal worse with you than with them." So, they pressed hard against the man (Lot), and came near to break down the door. But the (Angel) Men reached out their hands and pulled Lot into the house with them, and shut the door. And they Struck the men (the Sodomites) who were at the doorway of the house with blindness, both small and great, so that they became weary trying to find the door" (Genesis 19:9-11 NKJV).
#21 Apostolic Mandate
'Working w/Angels'
Series#26 'Thy Will be Done in 2021.'
Recorded: August 1, 2021
These are the Days of Elijah. Our G3D has said, "This will not continue! My creation will not be manipulated by those who crave power over My people."
"Therefore, I shall Appoint My Angels to heed the commands of My Special Remnant, My Elite, My Elect who wear the Sacred Cloth. From My Throne I will empower the Hands of the King to Remove the Dark Shadow that has Eclipsed over My Kingdom."
To All My Enemies, I warn you Do not Touch My Anointed and Do My Prophets No Harm. "These have Power to shut heaven, so that no rain falls in the Days of their Prophecy; and they have Power over Waters to turn them to Blood, and to Strike the Earth with all Plagues, as often as they desire" (Revelation 11:6 NKJV). From Genesis to Revelation, it is written!
It is Written:
Then the (Angel) Men said to Lot, "Have you anyone else here? Son-in-law, your sons, your daughters, and whomever you have in the city—take them out of this place! For we will destroy this place, because the outcry against THEM has grown great before the face of the Lord, and the Lord has sent us to destroy it."
When the morning dawned, the Angels urged Lot to hurry, saying, "Arise, take your wife and your two daughters who are here, lest you be consumed in the punishment of the city." Then the Lord rained brimstone and fire on Sodom and Gomorrah, from the Lord out of the heavens" (Genesis 19:12-13, 15, 24 NKJV).
Prophet Kent Simpson
Prophetic Ministries Today
The School of Prophetic Knowledge
https://www.propheticministries.org/
For more prophetic media groups click here
---