Return to the Newsletter Archives
---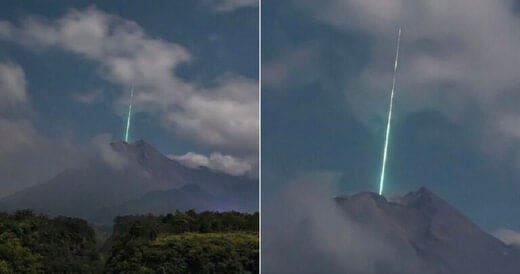 #33 Apostolic Mandate
'Talk to ME!'
Series#26 'Thy Will be Done in 2021.'
Recorded: October 24, 2021
Before You Talk to ME, says our Lord:
"Understand I am not asking you to pray to Me in a poetic manner. Approach Me in the same way you would a wise elder whom you trust. Talk with Me about the things that concern you. You will discover if you speak honestly, I will share with you the things you need to know.
What is G3D's Name?
It's important that you know G3D's name. Have you noticed when you are around unbelievers and you speak of God, they do not seem offended but they do when you say Jesus? Why do you suppose that is? When you say Jesus the evil spirits within that person want to lash out at you or quickly run away because G3D's name is Jesus! The Holy Spirit is Jesus Spirit. The Soul of G3D is the Mind of Christ. "In the beginning was the Word, and the Word was with God, and the Word was God" (John 1:1 NKJV).  The Son of God & Man is G3D in the Flesh.
It is Written
Jesus said to him, "I am the way, the truth, and the life. No one comes to the Father except through Me. If you had known Me, you would have known My Father also; and from now on you know Him and have seen Him." Philip said to Him, "Lord, show us the Father, and it is sufficient for us." Jesus said to him, "Have I been with you so long, and yet you have not known Me, Philip? He who has seen Me has seen the Father; so how can you say, 'Show us the Father'? Do you not believe that I am in the Father, and the Father in Me? The words that I speak to you I do not speak on My own authority; but the Father who dwells in Me does the works" (John 14:6-10 NKJV).
#33 Apostolic Mandate
'Talk to ME!'
Series#26 'Thy Will be Done in 2021.'
Recorded: October 24, 2021
Talk to Me I AM Here:
The reason Jesus wants us to Talk to Him in this simple way is so will feel like we are like His Great Grandchildren. 'The Root Cause' for this is so you will no longer have to struggle with His meanings. Once you begin to Talk to Jesus about what you see and what you feel about things, He will come back with plain and easy words anyone can understand. Also, after a period of time you will become One with Him in Your Soul (mind). His Thoughts shall be your thoughts. You will see Him in your Soul's Eye revealing Hand Signals showing you what to do. Finally, He will begin to communicate with Facial Expressions making His Presence Surreal, as if He has come alive within you.
I, (your name) Declare & Decree;
I stand before you Lord as a blank slate waiting for your inscription.
Birth within me that which You would have me be baptized into.
Your Greatness is painfully awaited. Make Your Presence within me so majestic others can see You in me. Lord Magnify Yourself in me!
It is Written: (A Mystery has been Revealed)
"And in that day, you will ask Me nothing. Most assuredly, I say to you, whatever you ask the Father in My name He will give you. Until now you have asked nothing in My name. Ask, and you will receive, that your joy may be full. These things I have spoken to you in figurative language; but the time is coming when I will no longer speak to you in figurative language, but I will tell you plainly about the Father" (*God) (John 16:23-25 NKJV). (*Added for clarity)
#33 Apostolic Mandate
'Talk to ME!'
Series#26 'Thy Will be Done in 2021.'
Recorded: October 24, 2021
Our Lord's Questions:
"Do you not know that friendship with the world is enmity with G3D? Whoever wants to be a friend of the world makes himself an enemy with ME! Or do you think that the Scripture says in vain, 'The Spirit who dwells in us yearns jealously'?" (Ref. James 4:5)
"Arise, go with Me to the park, and there I will talk with you."
"Then My Spirit will enter you as you set at My Feet. Talk to Me and I will tell you when to go and shut yourself inside your house. You will not speak to anyone else until I have given you the words to deliver. Also, you will not speak to Me with your auditable voice but only with your soul shall you Talk to ME. For your tongue will cling to the roof of your month. You and I will converse in private. This will become our way of transferring our thoughts one unto another Soul to soul."
It is Written: (*Characterization Changed for Comparatives Sake*)

"He shall speak pompous words against the Most-High, shall persecute the saints of the Most-High, and shall intend to change times and law."
"Then the saints shall be given into his hand for a time and times and half a time. 'But the court shall be seated, and they shall take away his dominion, to consume and destroy it forever. Then the kingdom and dominion, and the greatness of the kingdoms under the whole heaven, shall be given to the people, the saints of the Most-High. His kingdom is an everlasting kingdom, and all dominions shall serve and obey Him."
"This is the end of the account. As for me, Daniel, my thoughts greatly troubled me, and my countenance changed; but I kept the matter in my heart" (Daniel 7:25-28 NKJV).
#33 Apostolic Mandate
'Talk to ME!'
Series#26 'Thy Will be Done in 2021.'
Recorded: October 24, 2021
HE LIVES WITHIN ME!
I want to say something about the spirituality debate. You don't believe in G3D? Fine. Why is it so important for many of you to mock those of us that do? If we're wrong, what have we lost when we die? Nothing! How does our believing in Jesus bring you any harm? You think it makes me stupid? Gullible? Fine! How does that affect you? If you're wrong your consequence is far worse. I would rather live my life believing in G3D and serving Him, and find out I was right, than not believe in Him and not serve Him, and find out I was wrong. Then it's too late.
There's no shame in my game! I believe in Jesus Christ. He said deny me in front of your friends & I will deny you in front of My Father. Greatest man in history, had no servants, yet they called Him Master. Had no degree, yet they called Him Teacher. Had no medicines, yet they called Him Healer. He had no army, yet kings feared Him. He won no military battles, yet He conquered the world. He committed no crime, yet they crucified Him. He was buried in a tomb, yet He lives today. His name is JESUS, Creator of All Life and HE Lives Within Those Who Believe!
Prophet Kent Simpson
Prophetic Ministries Today
The School of Prophetic Knowledge
https://www.propheticministries.org/
For more prophetic media groups click here
---