Your Personal Prophecy

Your Personal Prophecy via HD Video Email
For a personal prophecy on video sent to your email inbox, please send a tax-deductible offering of 77.00 US dollars. You will receive your prophecy in 10 business days or less. Business days are Monday-Friday and Holidays are not included; if we experience an unplanned surge of requests we will notify you of any delays. Your Video will be password protected for your privacy. All prophesies ordered from this website will be only prepared by Kent Simpson, Apostolic Prophet
Personal Prophecy
What is Personal Prophecy
A word of prophecy is where God tells you what He wants to say that deals with things that will come into your life or something He just wants you to know. This does not mean that He is not going to take care of your other concerns. After doing thousands of prophesies over the past 30+ years I have learned a lot about Him and His ways of doing things; I have been doing prophesies for people this since 1986. My approach in finding out specific things you want to know from God are explained in the next section titled, Prophetic Counseling.
What about Giving an Offering for a Word
Though a prophet may receive a monetary blessing when giving a person a word from God, he is not to be mistaken for a hireling. A prophet who is a hireling will give a false prophecy at the request of a supporter for monetary gain.
In contrast to these false prophets, there are men of God who desire to only speak God's words and to reveal God's plans for the people. These men receive their spiritual blessing from God and their financial blessing from God's people.
Old Testament Times
In the Old Testament, we find that the Lord commanded Samuel, a prophet of God, to prophesy over a young man who would be coming his way around lunchtime. The Lord indicated that this young man's name was Saul and he would be looking for his father's lost donkeys.
"As Saul and his servant wandered around looking for the lost donkeys, the servant spoke up and said, "Look now, there is in this city a man of God, and he is an honorable man; all that he says surely comes to pass. So, let us go there; perhaps he can show us the way that we should go." I Samuel 9:6
Today's Spiritual Guidance
As it was in the Old Testament it is today; it is not evil to seek a prophet for spiritual guidance or direction from God.
Then Saul said to his servant, "But look, if we go, WHAT SHALL WE BRING THE MAN? For the bread in our vessels is all gone, and there is not a present to bring to the man of God. What do we have?" Then Saul's servant said, "Look, I have here at hand one fourth of a shekel of silver. I will give that to the man of God, to tell us our way."
I Samuel 9:7-8
In this and other scriptures throughout the Bible, God has shown us that we must support his prophets. These men of old had conviction that they must bless the prophet, Samuel, for his intercession. God wants His people to be cheerful in giving.
"But this I say: He who sows sparingly will also reap sparingly, and he who sows bountifully will also reap bountifully. So, let each one give as he purposes in his heart, not grudgingly or of necessity; for God loves a cheerful giver." II Corinthians 9:6,7
You Can Receive Your Own Personal Message from God!
A prophetic message will include one or more of the following spiritual gifts:
Word of Knowledge – confirms revelation which reveals past or present situation.
Word of Wisdom – conditional revelation which requires doing something for it to be realized.
Prophecy – revelation of things to come with or without one's faith.
In the past, I spent much of my time traveling to other countries, but ministering in distant places left me drained. I have decided to hang up my traveling shoes and focus upon those families who regularly support this ministry. It is time for me to develop long term relationships with the people who have a real desire to learn more about what God is doing today.
Since 1989, I have ministered to over 120,000 people via prophecy as of May 1995. I receive hundreds of prophecy requests each year and I will continue to send out personal prophecy for those who are seeking God.
"Beloved, I pray that you may prosper in all things and be in health, just as your soul prospers." (3 John 2)
In HIS service,
Kent Simpson,
Apostolic Prophet
As many know for the last few years this ministry has been growing at an alarming rate. The result of this growth has hindered me from being able to spend as much time as I would like with everyone; writing books, recording new teachings and overseeing hundreds of ministers it has become very difficult for me to minister to everyone who desires me to seek God on their behalf. I need more time for God and my Family; having to do prophecies for as many as 700 people in one month is just too much. Therefore, I will not be making myself available for everyone who wants me to seek God on their behalf for a prophetic word. I will only take request for prophesies or prophetic counseling from this website.
What is Prophetic Counseling
Prophetic Counseling is where I take what you are wanting to know from God and find His will so you'll know what to do. Many times, He delivers and restores our joy, health, finances and many other areas of need that we have.
You probably have heard the term "being led by the Holy Spirit". Many have used this term but very few have experienced it. When we find ourselves in trouble and cannot see a solution to the problem then it's time to call upon the Holy Spirit.
Once we have totally let go of the problem, the Holy Spirit will begin leading us through the process resolving your dilemma and troubles. This process is not easy mainly because it takes years of learning and patience. Trying to help the Holy Spirit speed up the process only brings lengthy delays. Therefore, it helps to have someone who has a lot of experience knowing God's ways; one who can interpret the signs knowing what the Holy Spirit wants you to do and NOT do in order to walk in God's will.
I prophetically give counsel to hundreds of people over the Internet and personal prophesy to many people on a regular basis. If you need someone to help guide you through this maze of life and find the abundance of it you will quickly discover the spiritual application really works and I can help. You will feel welcomed entering this new concept of online one on one mentoring.
What I found Not to Work
You cannot be expected to receive all that God has for you by sitting on a pew and once a week hear a message that probably does not answer any one thing on your list of questions. I find people today need to get answers now, not some Sunday in the bye and bye.
We at PMT are commissioned by monthly financial support to help those who pledge to stay with us as Prophetic Partners. It would be our desire to help everyone; however, we are only human and have setup various ministry partnerships that will allow each supporter to receive the type of ministry they need. It would be a blessing for you to partner with us on anyone of the levels so we may have a personal relationship with you. Also, we are classified digital church as well as a brick and mortar house of worship. Your tithes and offerings are appreciated and are not used for any purpose outside of our commission to serve the Body of Christ.
He who receives a prophet in the name of the Prophet, Jesus, shall receive a prophet's reward.
Our Lord Jesus said:
For there is nothing hidden which will not be revealed, nor has anything been kept secret but that it should come to light. If anyone has ears to hear, let him hear." Then He said to them, "Take heed what you hear. With the same measure you use, it will be measured to you; and to you who hear, more will be given. –Mark 4:22-24
Prophetic Ministries Tabernacle & Prophetic Ministries Today
Tax Exempt Status
Prophetic Ministries Tabernacle & Prophetic Ministries Today are approved by the IRS as a 501(c) 3 Tax-Exempted Non-profit Corporation and is listed as a Digital Electronic Church and a Brick and Mortar Congregation. Build upon living stones rejected by the world but embraced by the love of Jesus Christ (1 Peter 2:4-6).
God's Counsel is not of this World!
Prophetic Counseling
"The gateway to knowing what only God knows you need in your life."
(What does God have to say?)
If you wish to receive one-on-one prophetic video counseling with Prophet Kent Simpson submit your request with the Paypal button below to make your donation. PMT staff will contact you to make scheduling for your time with Prophet Kent Simpson.
God will reveal the missing pieces in your life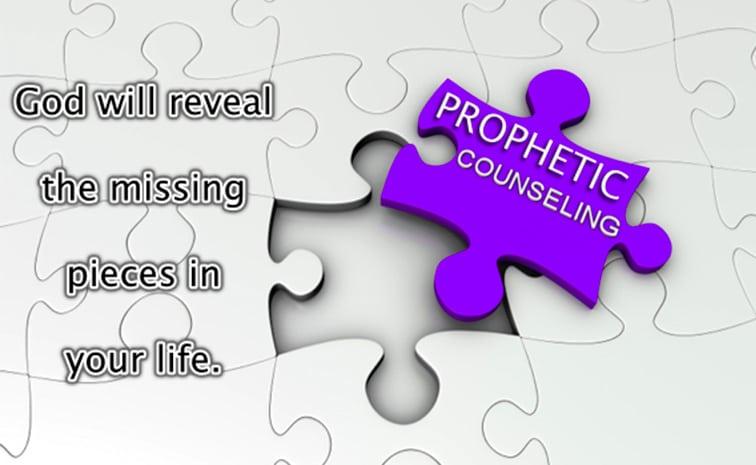 One-on-One Counseling Online Video Connection is $167.00 per hour.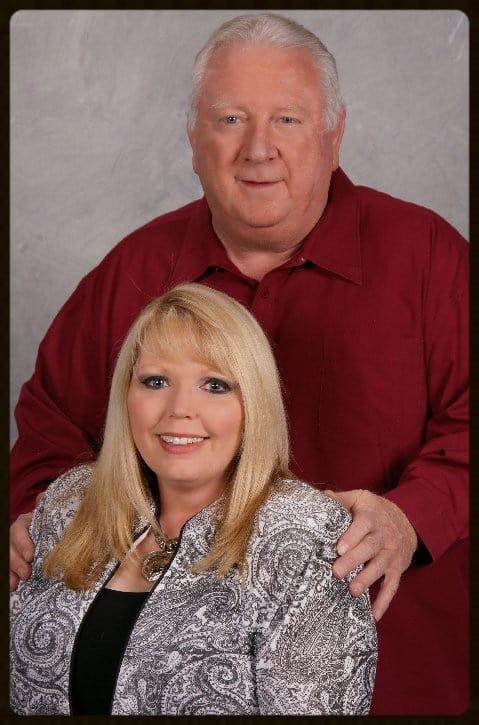 Please consider Partnering with Apostolic Prophet Kent Simpson, his wife Debbie and the PMT staff.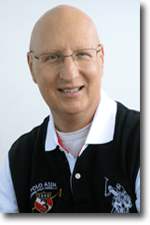 From the desk of Steve Shultz:
I am pleased to recommend Prophet Kent Simpson to you. I've known Kent for 22 years. Let me tell you that Kent is one of the most accurate prophets I've ever known. Kent prophesied over me by cassette tape in 1991, before I ever met him in person. Now, many years later, my friend Kent from time to time still prophesies over me. I send financial support to Kent's ministry because I believe in what he does for the Body. At my request, every few years, Kent still seeks the Lord for me and sends what he has heard in the form of a prophecy on audio CD. These prophetic words on my behalf have been a TREMENDOUS HELP and BLESSING FROM THE LORD through the last 22 years.Kent will give you some very encouraging instruction on how many of you can sow into your children and grandchildren's future through a "word of prophecy" given to them. Ask your local pastor or a local prophet who is passing through your area if he or she would pray over your son or daughter, sister or brother, your grandchild and friends. Be sure to write down what is prayed or prophesied and date the prayer and prophecy. If possible, please try to record the prophecy.I encourage you to support ministries such as Kent Simpson's prophetic ministry.
Blessings,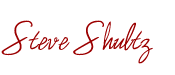 Steve Shultz, Founder and Publisher
The Elijah List & Breaking Christian News
elijahlist.com