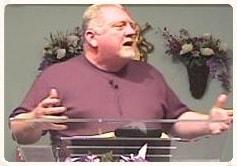 "Truth is not common knowledge but known to only a few. Too much truth is difficult for the body of Christ to swallow. Choking and unable to savor the word they will declare it bitter as it clogs their palates. It will become more evident as the new Apostolic Reform takes its place in God's overall plan before releasing anymore of His power."
Apostolic Reform is also known as the "Move of God." God is calling out for His remnant of people who will receive the deeper revelations that will empower His Nation of Believers.
"Unless the Lord of hosts had left to us a very small remnant,
we would have become like Sodom, we would have been made like Gomorrah.
Hear the word of the Lord, you rulers of Sodom; give ear to the law of our God, you people of Gomorrah:" Isaiah1:9,10
"It is written, 'Man shall not live by bread alone, but by every word that proceeds from the mouth of God." Matthew 4:4
"For the kingdom of God is not in word but in power"
(1 Corinthians 4:20).